For those that are unfamiliar, an orals report is the beer-stained, bleary-eyed rememberings of those that have gone before. While that may not sound hugely appealing, they are an invaluable resource for understanding the questions that are in fashion in each centre/with each examiner and therefore might appear in your exam.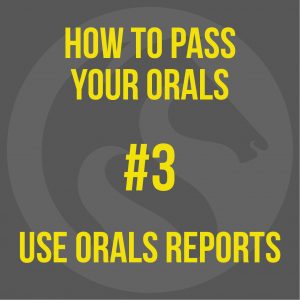 In our opinion, they are the best way of revising. MGN 69 is too vague to be of more than a general guide, but if you go through all of the orals reports for your exam centre for the past few months, you'll see that quite a lot of same things come up again and again. Don't restrict your revision to these alone, obviously, and do treat the contents with a pinch of salt (remember the beer stains and bleary eyes), but if you can answer every question from those past few months with confidence, you're most of the way there.
If you're lucky enough to be attending a college or other prep course, there will most likely be a folder of orals reports in a dark and dusty corner of the library. If not or if you fancy even more orals reports, join the Whitehorse Maritime Tuition Facebook group, where there are loads of orals reports from all across the UK and at all levels… why not give us a like while you're there. Go on, it's the nice thing to do.
If you want some more info about our orals prep services click here.